- Contacts -
SCORPION PRECISION INDUSTRY (H.K.) CO., LTD.

16th Floor, Excelsior Industrial Building,
68-76 Sha Tsui Road,
Tsuen Wan, New Territories, Hong Kong.
香港 新界 荃灣
沙咀道 68-76號 大成工業大廈 16樓
Tel: (852) 2851 3513
Fax: (852) 2581 4199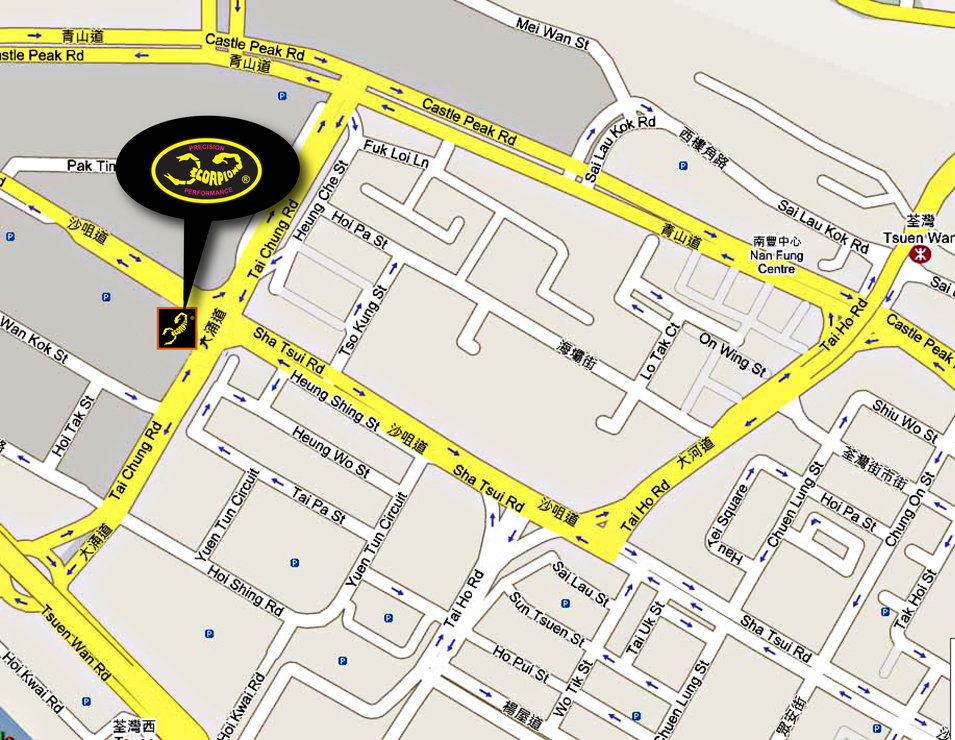 E-mail addresses:
General information: info@scorpion.com.hk
Sales department: sales@scorpion.com.hk
Complaints: general@scorpion.com.hk
Websites:
USA: www.scorpion.info
Hong Kong: www.scorpion.com.hk
New service for our customers: All our customers may benefit our office facilities and conveniences during their trips to Hong Kong.
Available office space to work (Advanced scheduling required, please contact your sales representative.)
Wireless internet connection (PC / Mac, wireless LAN card or Airport card needed)
Office equipment (fax, telephone, printer...)
Please inform us your visit in advanced for scheduling.